2022 Cadillac Models in Frederick MD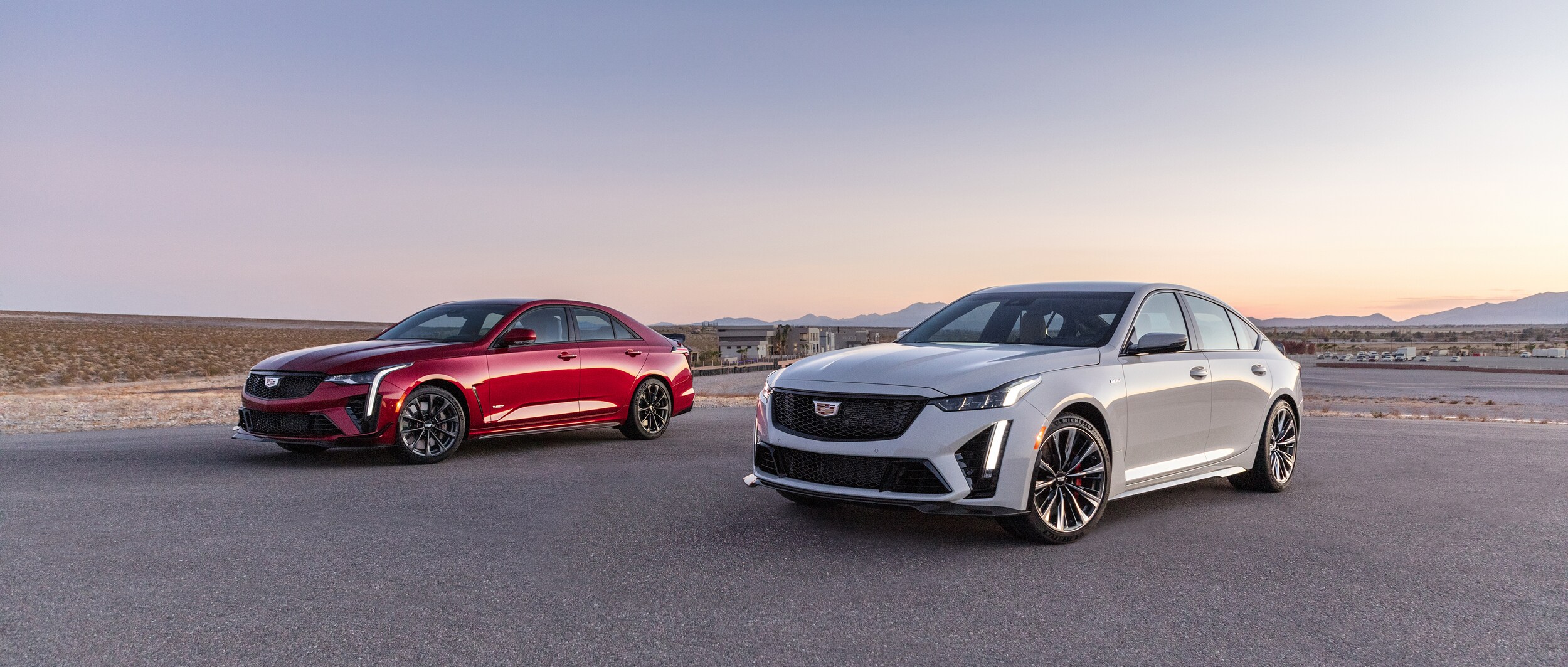 Explore Our New Cadillac Lineup at Fitzgerald Cadillac of Frederick
Are you interested in bringing home a new Cadillac in Frederick? If so, discover what we have to offer. Browse our top-end, luxury SUVs and sedans right here at our dealership. We make it easy to both browse our new inventory and to start the auto finance process.
Cadillac vehicles have been around for decades near Baltimore. Throughout the years, the brand has stood for bold design, innovation, and relentless performance. When you drive a Cadillac, you are not just driving another vehicle. You are driving a pioneer of luxury. Get yourself a little something this year, and bring home a new Cadillac.
Test Drive a New Model Today
Are you unsure which model you should purchase or lease near Bethesda? If this is the case, please schedule a test drive. A test drive puts you behind the wheel so that you can take one of our models onto the road. See how a Cadillac drives and determine whether it is for you. Schedule a test drive online, or give us a call to set up an appointment. Do you have questions before you start your test drive? Please do not hesitate to reach out to us. Our customer's satisfaction is our top priority. We are more than happy to discuss our vehicles and processes with you.
Cadillac Escalade
The Escalade is a large luxury SUV with plenty to offer near Silver Spring. Find premium features like the available Super Cruise and AKG Studio Reference 36-speaker audio system, allowing drivers and passengers to drive comfortably. With a graceful design and excellent driving mechanics, the Escalade is perfect for any family.
Cadillac XT4
The unmistakable XT4 comes into the 2022 model year continuing to be a great SUV for families that want a roomier SUV crossover. Find plenty of infotainment features, as well as a turbocharged engine. Looking for a playful yet roomy crossover? The XT4 is for you.
Cadillac XT5
The XT5 is a luxury midsize SUV that provides the comfort and space you are searching for. With powerful engine options, a well-built cabin, and plenty of space for passengers and cargo, the XT5 is a must-have.
Cadillac XT6
Looking for a distinguished luxury SUV around Alexandria, VA? Then the XT6 might be for you. It has remarkable cargo capacity, some spacious and supportive seats, and an easy-to-use infotainment system. With poised handling and three rows, you will want to carpool to work every day.
Cadillac CT4
The CT4 is a great luxury sedan that is sure to impress your friends and family. It brings sharp handling and handsome curb appeal. With a turbocharged engine and a user-friendly control setup, it will be hard to pass up the CT4.
Cadillac CT4-V Blackwing
The CT4-V Blackwing is one of the newest versions of the CT4 sedan. It brings more powerful engines to the table, as well as track-ready hardware. If you love to spice up your daily driving with power and speed, you will want to bring home the CT4-V Blackwing.
Cadillac CT5
The CT5 is a luxury midsize sedan that is ready to drive you everywhere. It features generous room for passengers, intuitive technology and infotainment systems, and a smooth ride. If you are ready to impress someone on a night out, go with the CT5
Cadillac CT5-V Blackwing
Like the CT4-V Blackwing, the CT5-V Blackwing is a sportier version of the base CT5. It brings explosive acceleration, agile handling, and an overall comfortable ride. There's no other way to say it: the CT5-V Blackwing is a performance powerhouse.